dear friends,
you now have an additional blog for you to use independently to put in your photos, thoughts, wishes, comments, in order to write to one another etc.
just click on
http://peacecamptalks.blogger.de/
,
log yourself in and GO!!!!!!!!!!!!
(0 Kommentare) ... comment
10 rules for summer-peacecamp 2005

the 10 rules of the camp

1. DO always communicate in English, which is the language common to all on the camp.
2. DO always adress people directly: talk TO not ABOUT somebody
3. DO participate and cooperate at all the activities
4. DO talk freely about whatever bothers or preoccupies you. DO express your opinions and feelings openly, frankly.
5. DO treat others respectfully and with care.
6. DO treat your environment, the space and all the things around you with respect and care.
7. DO NOT hurt, offend or attack others, in neither words nor acts.
8. DO NOT damage or waste things: handle equipment with respect and care.
9. DO NOT pile up more food on your plate than you will eat; DO NOT hoard any food in your rooms. Eat as much as you want but DO NOT waste any food.
10. DO try to make the best of this time and to take home as much as possible from the days of the camp.
Have a wonderful time
Your peacecamp 2005-team
(0 Kommentare) ... comment
Schedule July 2005
(2 Kommentare) ... comment
A multicultural participant: Lia Böhmer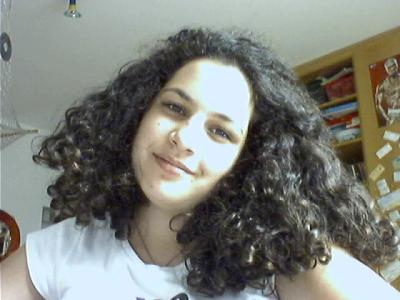 LIA BÖHMER
My name is Lia Böhmer, I am 15 years old. I live in Vienna.
I was born in Jerusalem and moved to Vienna when I was 1 year old.
At the moment I study in a normal Austrian school, I am in the 9th grade... (I don't know if it's the 9th because here we count different ;)… I have still 3 years to do…)
I like swimming, riding my bike, chill out with my friends, go shopping and boys ;), no just kidding ;)
I have two cats and I love them very much!
(0 Kommentare) ... comment
All Jewish-Israeli participants of summer-peacecamp 2005
Here is the Jews list:

1.Ori Pearl
Bat Hefer - Israel
oripearlATwalla.co.il

2.Daniel Chen
Bat Hefer - Israel
daniel17ATwalla.com

3.Lihi Avayou
Bat Hefer - Israel
lihi_avayouATwalla.co.il

4.Sonia Pologonkin
Bat Hefer - Israel
sonia_pologonkin1ATwalla.com

5.Eden Yaari
Kibutz Gaasg - Israel
yuvalATgaash.co.il

6.Coral Azulay
Bat Hefer - Israel
coral_azulay2582AThotmail.co.il

7.Keren Bleir
Kibutz Haogen - Israel
k_b144AThotmail.co.il
bleir_tAThaogen.org.il

8.Shaul Cohen
sc12345ATwalla.co.il
Bat Hefer - Israel


9.Ami Hollander
Bat-Hefer - Israel
joseATmatav.net.il
(0 Kommentare) ... comment
Arab participants summer 2005:
Ibrahim and Sabreen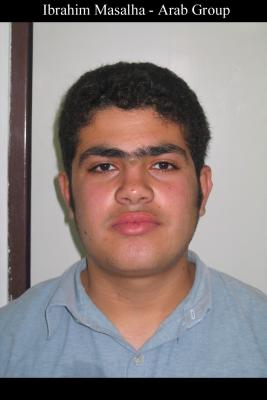 Sabreen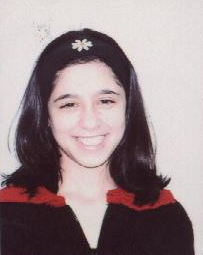 The name: sabreen marwan abo wasel.
The class: 10th class.
The school: kafar qara high school.
The age: 15 years old.
The village: kafar qara.
The country: Israel.
The hobbies and sports: first of all I like most of the kinds of the sports like: swimming basketball, football, tennis, ice ski. I like reading stories especially in English; I like to listen to the news especially in English.
The ambition: I can consider myself as an ambitious person; my ambition is to be the principle of the high tech company or to be a pilot or a lecturer.
My best season: I like the spring so much because it is really an amazing season, which can give you strong, will to live and to create useful things and it is full of vivaciousness and it symbols to peace.
My best school subjects: I can say that I like all the lessons because they are really attractive and enjoyable.
My best kind of food: pizza.
My best pet: I don't think that I like special animal but totality they are nice!
My best color: I like the blue color so much because it gives you comfortable feeling.
My ideal person: sure they are the most wonderful parents in all around the wide word!
My birthday date: 12.11.1989
(0 Kommentare) ... comment
The Austrian participants
Summer peacecamp 2005
1.Jürgen Rebernig
2.Christoph Weber
3. Florian Pirolt
4. Andrea Klatzer
5. Michaela Obersriebnig.
6. Anna Hoisl
7. Patrick Durchschlag
8. Conni Jausovec
9. Lia Böhmer
(1 Kommentar) ... comment
slovene participant: Jure Stefl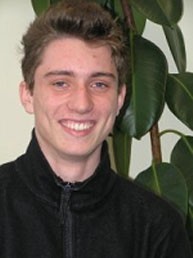 4.Jure Štefl
GSM: 041 471 744
mail: jure.steflATemail.si
(0 Kommentare) ... comment
All Arab participants of summer-peacecamp 2005
This is the final list of the arab group :

1- abdalla asli : asa2005ATmsn.com
2- layla masalha : lolla_masalhaAThotmail.com
3- nabeel eid: nabeeleidATgmail.com
4- narmeen masalha: narmeen_286AThotmail.com
5- rula daeef: sweet_girl_roro16AThotmail.com

6- reem matani :reemmataniAThotmail.com

7- shadi matani : shadi_9AThotmail.co.il

8- sabreen kadi: sabren_1990AThotmail.com

9- samar hadegy: soone_6AThotmail.com
10. sabren abu wasel : bekham_96AThotmail.com
11. omar ghawi :omar_ghawihotmail.com>
(0 Kommentare) ... comment
All Slovene participants of summer-peacecamp 2005
FINAL LIST FOR SLOVENIAN GROUP

1. SAŠO SEČNJAK
Hmelina 27
2360 Radlje ob Dravi
GSM: 040 886 561
mail: saso.secnjakATgmail.com

2. MATEJ MRAKIČ
Gortina 52
2366 Muta
GSM: 051 322 119
mail: mikim2ATvolja.net


4. ALEŠ LOČNIKAR
Gortinska cesta 55a
2366 Muta
GSM: 041 149 119
mail: ales.locnikarATvolja.net

5. NIKA GRÖGL
Senčna vas 8
2392 Mežica
GSM: 031 564 331
mail: nikicaATgmail.com

6. MAJA ŠTEHARNIK
Gortina 32
2366 Muta
(address will be valid from the 1. 7. 05)

Čečovje 3
2390 Ravne na Koroškem
(address is valid address until 1.7.05)
GSM: 031 220 439
mail: fire_girl13ATemail.si

7. MONIKA OSOJNIK
Stare sledi 33
2391 Prevalje
GSM: 040 953 886
mail: monika.osojnikATgmail.com

8. BARBARA JURAK
Dobja vas 118a
2390 Ravne na Koroškem
GSM: 040 951 627
mail: barbara.jurakATgmail.co

9.Jure Štefl
GSM: 041 471 744
mail: jure.steflATemail.si
(0 Kommentare) ... comment